Condition - BRAND NEW, SEALED
Regular price
Sale price
£169.00
Unit price
per
Save
Awaiting Stock
Share
View full details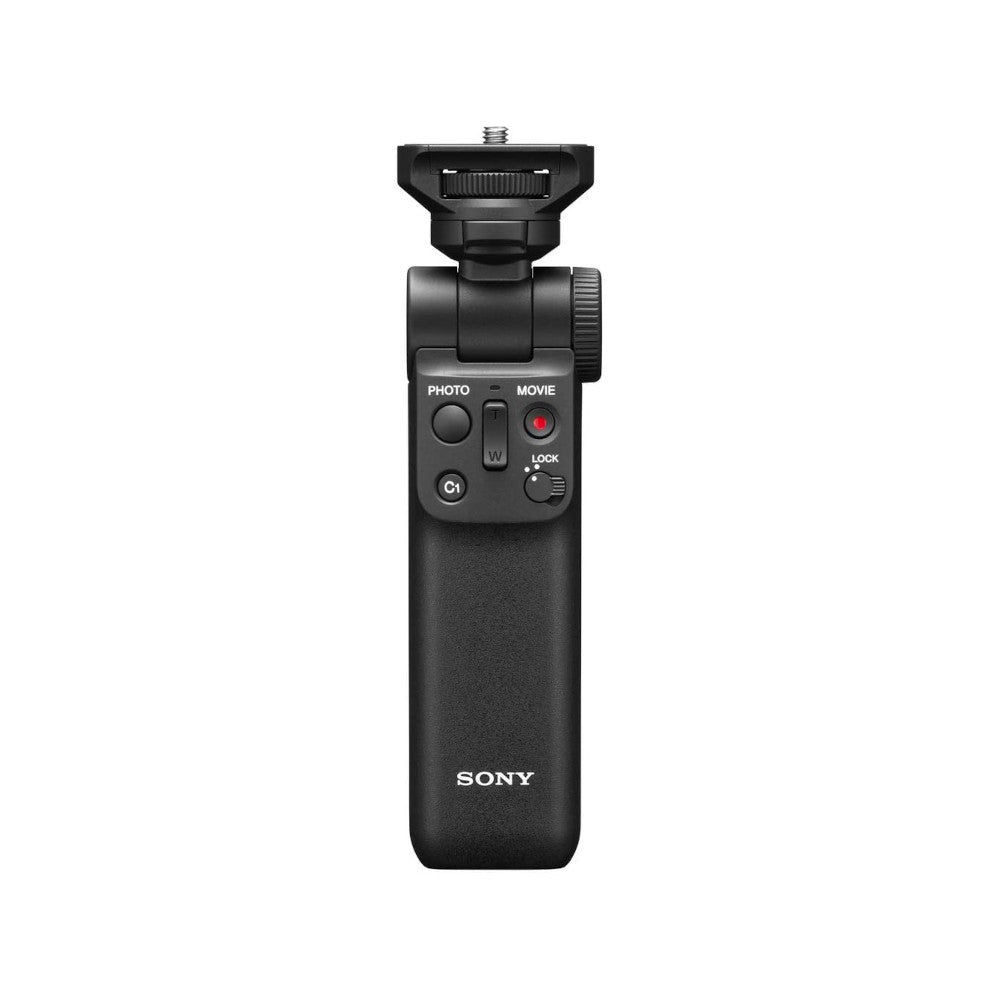 Specifications
General Information

Dimensions (mm) – 49.5 x 173.0 x 42.0 (Grip)

Dimensions (cm) – 146.5 x 133.5 x 163.0 (Tripod)

Weight (kg) - 0.215 (Without stand)

Maximum load (kg) - 1.5
GP-VPT2BT is an ideal shoooting grip for general photography or vlogging. It offers wireless Bluetooth remote control, plus outstanding comfort and stability with a wide range of cameras.
Bluetooth wireless remote commander
With a compatible camera attached, remote controls for still and movie shooting can be operated while holding the grip normally, without having to touch the camera. Any function assigned to the camera's C1 button can also be recalled via the remote grip C1 button.
Flexible tilt function
A quick tilt function makes it easy to set the ideal camera angle for a wide range of subjects and viewpoints. Whether shooting selfies or a subject, the tilt function lets you get the shot without having to assume uncomfortable postures.
It's a tripod too
Spread the grip's cleverly integrated legs and it becomes a handy, stable tripod, leaving both hands free for vlogging and other applications*

*Some larger, heavier lenses may cause the tripod to tilt